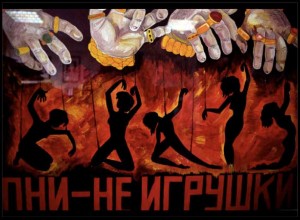 ©2009 Photograph by Mimi Chakarova
GO TO: http://www.mclight.com/slideshow.html
Editor's Note
This is one of the most painful documentaries I have ever seen.
Even more amazing is the fact that the work is not the slam and splash type of photojournalism that deals in blood, guts and flames.
This work is the simplest of the simple, straightforward and more shocking for being that. This is pure and exquisite story telling and blurs the line between journalism, art and spoken word legend.
Chakarova's documentary, The Price Of Prostitution, is a slow -almost plodding- drone of misery dealing in portraiture and minimalism, color and blur (very appropos here). Its text is explosive for its brevity.
The story of the prostitutes from Moldova is a universal story, a virus that knows only one host: all of Humanity. Chakarova's work leaves the viewer on intimate terms with the women that are its subject and their story is not easily forgotten.
After viewing Ms. Chakarova's document, and I suspect most viewers would be the same, I am left with questions on what to do? How to respond? What act can one take?
Legalize prostitution?
How would one do this and guarantee that this horror could not still be perpetrated-legally?
Police the human traffic trade more rigorously?
I keep reading that is what they are doing: for twenty years I have been reading this.
Abstain?
Wouldn't that be nice. Would that not be moral? Is that a reality that exists in this world?
For sure, any person still with a humane heart who sees this slide show, would.
One would hope.
For more work from this incredible photographer, go to her site: http://www.mclight.com/gallery/index.html.
For a PBS documentary by Chakarova, go to: http://www.pbs.org/frontlineworld/flash_point/001moldov.
Remember her message.