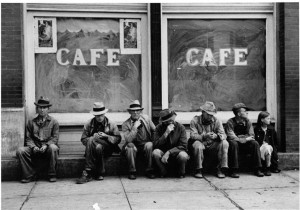 Article edited and written by Bruce Berman
Carl Mydans began his photographic career with the Farm Security Administration in 1935, and was quickly hired away by Life magazine in 1936. Mydans photographed national stories until 1939, when Life sent Carl and his wife Shelley Smith Mydans to cover the war in Europe as the first husband and wife photo-journalist team.
From Europe, the couple was re-assigned to the Pacific theater. In 1941 they were captured by Japanese forces in the Philippines and held as prisoners of war until 1943. Mydans returned to the war alone in 1944 to cover the Italian front, while his wife and partner remained behind in the United States.
Carl Mydans was born in Boston on May 20, 1907. The family moved to Medford, Massachusetts, on the Mystic River where Carl went to high school and worked in the local boatyards after school and on weekends. He later became interested in journalism and worked as a free-lance reporter for several local newspapers. In 1930 he graduated from the Boston University School of Journalism.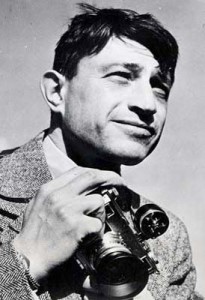 Mydans then moved to New York and, while working as a reporter for the "American Banker," began to study photography at the Brooklyn Institute of Arts and Sciences. In July 1935 his skill with the new 35mm "miniature" camera landed him a job with the Department of the Interior's Resettlement Administration, which soon merged into the Farm Security Administration (FSA). Mydans joined Walker Evans and Arthur Rothstein as the core of the remarkable team of photographers assembled by Roy Stryker to document rural America.
While travelling through the southern states photographing everything that had to do with cotton, Mydans developed the shooting style he would use throughout his career. He concentrated on people, and he photographed them in a respectful and straightforward manner. As he had been taught to do as a reporter, he kept careful notes on every shot.
When Mydans joined the staff of Life in 1936 he joined a group of photojournalists who were changing the way press photography was done. Photojournalists had traditionally used 4×5 Speed Graphic cameras with flashguns and reflector pans, and their pictures of people tended to look much the same: overlit foregrounds fell off to dark backdrops that had no detail. But Mydans and his colleagues at Life relied on 35mm cameras that allowed them to work with available light, capturing a new kind of excitement and activity in their photographs. Their success with the small camera revolutionized the practice of photojournalism.