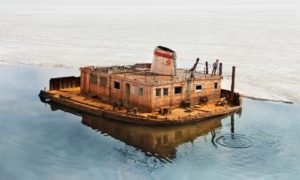 Untitled (2012) from the series Tiksli
by Evgenia Arbugaeva
For more work see: http://bit.ly/2y8bQha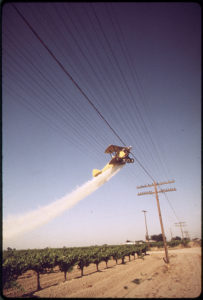 The DOCUMERICA project was created in 1972 and its Director, Gifford Hampshire, tried to recreate the all-encompassing visual story of America that Roy Stryker began in 1936 with the Farm Security Administration project that told the story of the Depression and, more generally, the story of America as it struggled through the Depression and then toward the end in 1939, told the story of a strong America, preparing for war.
Charles O'Rear was one of the notable photographers for DOCUMERICA. For more about him, including the story of how he created Bliss (the iconic Microsoft screen image) view: https://youtu.be/_G5Z8aMctBw
Ten Children, March 1937, by Dorothea Lange,
for the RA (courtesy of OMCA)
Text by Bruce Berman
Migrants looking for work goes back the very beginning of America, from the English/Europeans at Jamestown and beyond. One could arguably say that "Native Americans" descended from migrants from China, coming across the Bering land bridge.
In Lange's era, as the economic Depression of the 1930s deepened and the ecological disasters of drought and erosion progressed there was a massive infra-country migration, primarily from the Great Plains and Texas/Oklahoma, mostly heading west to California.
This migration was heavily documented by the FSA and by others.